Love Clean Streets engages citizens to submit and review environmental issues with simple elegant apps, and passes data directly through to local authorities back office systems to provide efficiencies and up to 70% costs savings in dealing with them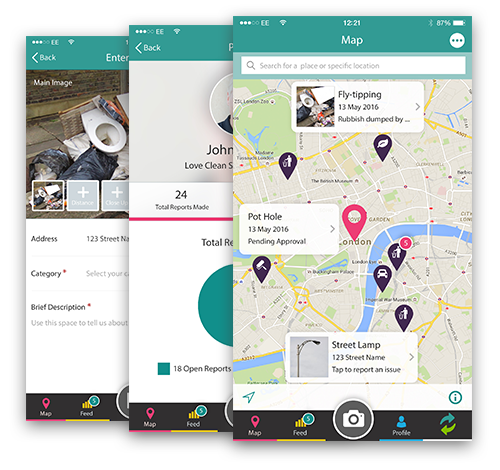 What is Love Clean Streets?
Love Clean Streets is the UK's leading environmental reporting platform with over 500,000 reports processed each year in the UK. Our success is based on making simple, elegant, easy to use apps that everyone can use, and that capture the right level of detail to ensure costs savings in the back office.

Love Clean Streets is highly configurable and brandable for local authorities and can be integrated into multiple back office systems. It offers features for marketing and communications through our Love Local Info feature, and can help to promote community support as well as encourage environmental reporting.